Top 75+ Best Free Online Courses With Certificates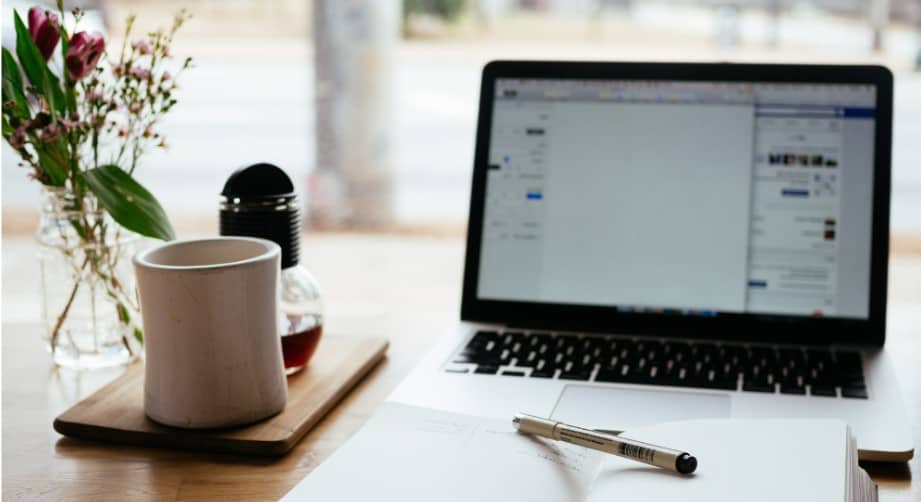 Are you seeking out the best free online courses with certificates to improve your career? Well, you're in the right place. It is an excellent first step to be curious about the best ways to learn new skills.
Whether your current job has you feeling stuck, underappreciated, and underpaid, or if you have always had a dream job that you're finally ready to chase, a free online course is a low-risk learning experience to build the skills you need.
But the world of online education can be confusing. I have compiled years of real-world learning and research on different courses and e-learning platforms into this detailed guide. I believe it will help you find the perfect online course for your needs and answer questions like:
Which free courses also include free printable certificates versus those which ask you to pay before you can access them?
When should you get a certificate, an accreditation, or a degree for the job you desire?
Is there value in completing a course that doesn't offer a verified certificate?
Also in this guide, you will find the best online courses for almost every industry, including IT, management, business, design, HR, programming, fashion design, plus 100's more!
75+ Best Free Online Courses With Certificates 2022
---
LinkedIn Learning (Largest Range Of Professional Courses)
Price: 1-month free trial
Courses available: 16,000+
Certification: Free certificates included for all courses ✅
Coming in at the top of my list of free online courses is LinkedIn Learning (formerly Lynda) which is one of the most well-established and trusted online course providers.
LinkedIn Learning made it into the #1 position because, in my opinion, they cover all the bases. Firstly, LinkedIn Learning has one of the largest catalogs of online video courses, which is well over 16,000 offerings.
Secondly, their courses are taught by vetted industry professionals, so students know they are getting relevant and reliable information that's valued in the real-world.
Students find this platform to be extremely engaging with videos, quizzes, interactive lessons, and more. LinkedIn Learning also has Android and iOS apps for learning on the go.
Perhaps the best and most useful feature is the course completion certificates. You can display them on your LinkedIn profile to show potential employers your skills. Or you download the certificates and print them out.
As for the price, LinkedIn Learning offers a 1-month free trial with no commitments or upfront cost. Instant win!
During that trial period, users can take any online course and still receive a printable certificate for free. Simply cancel after you're done! Happy learning!
Here are links to their top courses:
Udacity (Great For Latest Tech Skills)
Price: Free + Paid
Courses available: 193 courses
Certification: Certificates are free with scholarship Nanodegrees ✅
Next in my lineup of free online course providers is Udacity which focuses on the latest tech skills including artificial intelligence, programming, data science, digital marketing, and more.
By staying focused in these areas, Udacity is able to offer an in-depth curriculum for each of their courses. As an added bonus, Udacity also has 193 free courses that users can undertake.
Given that these free online classes don't also provide free certificates, why would I include them on this list?
It turns out that Udacity has the most robust scholarship program in online learning. They regularly partner with top companies like Google, AWS and Bertelsmann to offer 10,000 free Nanodegrees to learners. When a scholarship student completes the Nanodegree, they will receive a certificate. The application process is easy and you hear back in 2 weeks.
Their programs range from fundamentals to expert and the fields of study include:
Coursera (Great for University Courses)
Price: Free + Paid
Courses available: 3,000+
Certification: Free Certificate with Financial Aid approval; can also pay for Cert ✅
Coursera is a sophisticated online learning platform with a range of courses that may fit your needs. Given this article's focus on specifically highlighting free courses that also provide a free certificate, it is important to navigate Coursera carefully to find these opportunities.
On the plus side, they have a robust catalog of courses from some of the most prestigious institutions in the world: Harvard, Princeton, Stanford, and The University of Virginia as well as industry leaders like Google, IBM and Facebook. This allows them to offer everything from industry-recognized certificate programs all the way to fully accredited bachelor's and master's degrees.
When it comes to cost and certifications, Coursera's offerings can vary. They offer both paid and free enrollment in courses, but sometimes there are no certificates, sometimes the certificates are included free and sometimes the certificates are only available for an additional fee. They also have a Coursera+ option with a 7-day free trial that grants you unlimited certificates.
If you opt to go the free course route, just make sure you read the FAQs on the course you're targeting – you don't want to invest time into what appears to be a free online course and then be surprised when you're asked to pay $30-$60 for a printable certificate.
They also have a well-regarded, need-based financial aid program, so you can apply and hear back quickly if they're willing to waive the fee for you to take the course and receive the free certificate. They also have a program for students to take one course per year for free. So while not 100% straightforward, you can find free courses and secure a free certificate.
Top free certificate courses include:
Lambda School (Great For Web Development, Data Science)
Price: Free (until job placement) or Paid
Courses available: 4
Certification: Free certificate within 60 days of completion ✅
Lambda School has a very different online learning model than traditional coding boot camp providers. Over 6-9 months, you'll spend more time coding than you would during a typical 4-year undergraduate computer science degree program. Let that ideas sink in. You'll also work with a cohort of other learners from around the world. Further, Lambda School will help you to land a job once you've completed the program.
A key difference with this opportunity (and the reason it has earned a high rank from us) is the way in which the school makes money and the opportunities that creates for its students. While you have the option to pay for tuition upfront, their preferred method is an Income Sharing Agreement (ISA). You make a commitment to pay them 17% of your first 2 years of income (capped at $30K) and in exchange they let you complete the program for free.
I love two things about this model:
1) It aligns the incentives between the school and the student. The school only gets paid if your new skills land you a job in your chosen field, so they definitely want you to complete the program and start your new career.
2) It's low risk for the learner. Students aren't spending money on tuition upfront and they can complete the relevant coursework in less than one year. While many college students are considering what they want to major in during their sophomore year, a Lambda graduate could already be employed and happily earning a six-figure salary.
Their top programs include:
FutureLearn (Great For Teaching, Healthcare & Wellness)
Price: Free + Paid
Courses available: ~90 Free, 100's more paid
Certification: Free for sponsored free courses (changes monthly) ✅
While FutureLearn offers a wide range of courses, they really set themselves apart in both the quality and depth of content they have for teachers and those that focused on earning professional certificates for healthcare & wellness careers. They partner with leading international universities and companies to make the content so you're certain to have cutting-edge course materials and instruction.
In addition to a rotating set of free certificate courses, they offer subscriptions with full access to their catalog and unlimited free certificates. Or you can upgrade on a course-by-course basis for one flat fee. And unlike most providers, you keep access to the course materials even after you stop paying.
Here's their free certificate offering in their own words:
"In most cases, you can upgrade in order to get a certification and ongoing access to the course materials so that you can refer back to it again and again. However, in some instances, we work with partners to sponsor courses so that all learners can earn a free certificate and access for as long as it's on FutureLearn. Learners still need to sit any tests in order to receive their certificate, but will not need to pay an additional charge."
If this sounds appealing to you, here are their top free online courses:
Pluralsight (Great For Developers)
Price: 10-day free trial
Courses available: 1,400+
Certification: Free certificates included in all courses ✅
If you are looking to accelerate your online technical skills from some of the best mentors and teachers in the world, Pluralsight free online courses are the best place to start.
And when I say the best, I really mean it. Pluralsight has partnered up with some of the largest companies in the world such as Google, Oracle, Adobe, Microsoft, and Unity to help deliver the classes.
While Pluralsight is a paid service, users can sign up for a free 10-day trial to complete their chosen course. Once completed, users will receive a certificate via email.
So while this platform is not technically free, if you complete the course within 10 days, it won't cost you a dime!
Courses that can be undertaken with Pluralsight range from:
Alison (Great For Service Careers)
Price: Free
Courses available: 1,000
Certification: Free certificates included for some courses ✅
Do you know which free online course provider has over 13 million learners, 2 million graduates, and 1,000 courses? Ding, ding, ding! It's the MOOC Alison!
Unlike LinkedIn Learning and Udemy who create their own courses, Alison works more as a platform that organizes hundreds of free courses available all over the internet.
Some of their most popular course categories are in the services sector including languages, health, humanities, science, lifestyle, design, and many more!
The major downside to Alison however, is that not all of their courses are in video format. They also don't have a smartphone app for mobile learning either. So depending on how you absorb learning material, this might be a deal-breaker. They also have more ads than most given their primarily free model.
Alison does provide proof of completion for free on their dashboard through the Learner Achievement Verification section. They also provide a paid service for receiving a digital copy, a mailed hard or printed and framed copy of your certification as well.
Sample of their service-focused free certification courses:
Oxford Home Study (Great For Management)
Price: Free
Courses available: 49
Certification: Free certificates included in 49 courses ✅
Up next on my list is a relatively unknown course provider by the name of Oxford Home Study. While this provider is better known for their diploma distance education courses, they also offer up a hand full of free online courses.
This small selection of free courses (49 in total) includes a free certificate with no hidden fees or nasty surprises. Simply sign up, start learning, then receive a certificate of completion once done. These courses tend to lean entry-level and basic but are great for sampling a new career.
While the included course lineup is quite limiting, there are hundreds of other courses to choose from. Just note that the courses outside of the below list do come at a price.
Here are the 8 courses that Oxford Home Study provide for free:
Openlearning (University Quality Learning)
Price: Free + Paid
Courses available: 1,300+
Certification: Free certificates included in some courses ✅
Moving onto my next pick on this list of the best free online courses is Openlearning. While this provider is relatively new (when compared to LinkedIn Learning and Udemy), their popularity has surged in the past 3 years.
One way to think of Openlearning is much like Alison. One way to think of Openlearning is that it's a massive open online course (MOOC) much like Alison. Instead of producing the classes and courses themselves, they instead offer a collection of courses from universities, colleges, and learning platforms from all over the internet.
While Openlearning offers mainly paid courses, they also do have a great lineup of free courses to choose from. As for the free certification, it entirely depends on the third-party provider who is running the course. But in many cases, they do supply a printable certificate, but users will have to dig through their library of classes to confirm.
Facebook Blueprint (Digital Marketing With FB)
Price: Free
Courses available: 400+
Certification: Free certificate included after taking an exam ✅
One common thread I started noticing upon researching for this guide was that almost every large internet company has its very own free online learning platform.
So it came as no surprise when I found out that Facebook too has an extensive library of free courses, training, and classes for those using their online properties. Absolutely home to some of the best free online courses with certificates.
What makes this platform different from the rest is that students can take any of the 400+ micro online classes. However, instead of instantly receiving an accreditation or certificate, students will have to undertake an extensive exam to show what they've learned.
As for the exams, there are 5 in total, each specializing in a particular area from Facebook pixel ads, marketing, campaign management, API integrations, and technical implementations.
Once a student has studied some of the free online classes and takes the exam, they will then be presented with a Facebook Blueprint certificate! For digital agencies, freelancers, or new job seekers, this is hugely valuable!
Saylor.org
Price: Free
Courses available: 323
Certification: Free certificates included for all courses ✅
Next up on my list of the best free online courses with free certificates is the lesser-known Saylor.org. Founded in 1999, Saylor has helped 100,000's students gain employment, advance their careers, bolster their qualifications, and upskill for free.
Being a non-profit organization, Saylor is an incredible platform with over 323 fee courses to choose form. They even supply free printable certificates upon completion of all of their courses.
While almost every other course provider on this list has video class content, Saylor is laid out in a more textbook manner. Students go through each chapter and then answer a quiz to progress in the course.
Free Code Camp (Great For Learning To Code)
Price: Free
Courses available: 100+
Certification: Free certificate included after passing milestone hours ✅
Last but not least on my list of best free online courses with certificates is an ingenious platform called Free Code Camp.
As the name suggests, new users get to learn coding and platforms such as HTML5, CSS3, JavaScript, Databases, GitHub, Node.js, React.js, and D3.js.
On top of an extensive lineup of specialties, Code Camp also have thousands of free videos, articles and interactive coding lessons! Ok, so what's the catch!
Well, while you are learning these new skills, you will also be required to code websites and software for non-profit organizations. It's a win-win! Once users have put in the hours, students can then undertake the below exams to gain their certificates and qualifications.
This is easily one of the best free online courses with certificates out there. You also get work experience in the process!
Free Specialized Online Courses With Free Certificates
In addition to the platforms above that offer a wide range of free online courses with free certificates, there are a number of specialized free courses from lesser-known providers.
The advantage to these courses is that they're from leaders in their niche. They're teaching you about the subject they're best equipped to: the core business they helped create. This specialization also means you're that much more likely to stand out if you have this training.
Best for any digital marketer that is going to interact with Google. So really, all of them. This course is comprehensive so it provides useful online learning for both new digital marketers and seasoned professionals.
Why it stands out? First, Google is an online behemoth, so you need to stay current. Also, just like most of these Google Digital Garage courses, this one is completely free and includes modules, no time limits, unlimited access, and videos.
Note: I have personally taken the "fundamentals of digital marketing course" which is 40 hours of value-packed content. Courses are also quite interactive which keeps users engaged and eager to learn more.
Best for anyone seeking out a career in working with Microsoft products. If you're going to find an online learning platform to learn these tools, why not directly from the maker? Plus you get an industry-recognized accreditation.
Why it stands out? Microsoft Learn focuses only on Microsoft products, systems, and software. So they can offer a range of beginner to expert courses on the latest version of nearly ubiquitous Microsoft Office, including the Azure and Dynamics 365.
Best for beginners to digital advertising who want to develop foundational skills and contet marketing professionals staying current on advertising tactics.
Why it stands out? In addition to free certificate courses, HubSpot has a thriving community of digital marketers and also includes unlimited access to its complete library of education and free software tools
Best for professionals looking to grow their career as online freelancers by learning how to market, price, and deliver excellent gig work.
Why it stands out? Just like all other Learn from Fiverr courses, a badge is added to your profile completion, showcasing your expertise and making your skills more attractive to customers.
Best for anyone considering adopting a dog and needing the necessary tools to help them adjust and cope with their new environment.
Why it stands out? All International Open Academy courses are accredited, meaning you have to pass a test to show what you've learned. They tend to have more specialized courses and the ones they offer free change frequently so it is worth monitoring.
---
Best Free Online Courses Without Certificates 2021
Below you will find some honorable mentions that are still great online course providers. With each of these providers, you can take online courses for free but they don't offer certificates of completion.
Given that these are some of the biggest names in the online education game, these are great options if you're learning for yourself or you may acquire new skills that can improve your work immediately. There's nothing to stop you from listing the skills you develop in these courses on your CV or LinkedIn profile. While some learners are very focused on earning a certificate, it's possible that taking a free course to improve your coding, enhance your digital marketing skills, sharpen your photography skills, round out your resume, or simply allow you to see a situation differently could provide you immediate value.
Skillshare (Great For Design + Passions)
Price: 1-month free trial
Courses available: 10,000+
Certification: No certificates included ❌
When it comes to online course platforms, Skillshare is one of the largest and most used. This is mainly due to the fact that they have one of the biggest libraries of classes and courses online.
I myself have taken some of my favorite online courses on this platform from video editing, wine tasting, meditation, and heaps more.
Unlike other course providers on this list, anyone with expertise or experience in a certain area can make a course with Skillshare. They also make their own original content. This combination has given it the name of being the "Netflix of learning".
Unfortunately, Skillshare doesn't provide any certificates whatsoever which is a bit of a shame. But they do offer a 1-month free no obligations trial. This means users can learn to their heart's content for 1 month without paying a cent!
Here are some notable courses that Skillshare offers:
CreativeLive (Great For Creative Skills)
Price: Free + Paid
Courses available: 3,000+
Certification: No certificates included ❌
As the name suggests, CreativeLive is all about learning new creative skills to enhance your job prospects, curiosity, and career.
CreativeLive focuses on coursework related to: photography, videography, art, design, personal finance, crafts, podcasting, music, audio, and writing.
While CreativeLive is a paid service, they also have a unique system in which they stream certain classes for free 24/7. Users can also see classes that will be streaming on upcoming dates and RSVP for the stream.
The only downside to this is that students won't be able to pause/ play or go at their own pace. Nonetheless, still a great resource for learning new skills.
As for certifications, unfortunately, there are none included in either the free or paid online classes.
Khan Academy (For Primary, High School Students)
Price: Free
Courses available: 2,000+
Certification: No certificates included ❌
Up next on my guide is a fantastic non-profit online free course provider by the name of Khan Academy. This platform was started out of the passion of delivering high-quality education for those who don't have the means to pay for it themselves.
What initially started as a passion project, has now turned into one of the largest free online training platforms in the globe.
In particular, Khan Academy has a strong focus on math and science as these curriculums can be taught across multiple languages. There's even an Android and iOS app for learning on the go!
So if you are looking to brush up on your calculus, algebra, arithmetic, statistics or trigonometry, then Khan Academy is a great place to start. There are even resources for teachers and parents for extra learning and tutoring material.
Unfortunately, Khan Academy doesn't provide any certifications or accreditations, but there are whispers of this coming soon. But for the breadth of what's included, it's incredible that all this comes at no price whatsoever.
P.S. there are also modules on college admission advice, making the most of high school, how to get into college and how to navigate your career! A truly amazing resource!
---
Best Online Courses With Free Certificates 2021
As the saying goes, the best things in life are free, but perhaps that isn't always the case. Free courses are an incredible opportunity to learn a new skill and decide for yourself if there is a value in purchasing a more advanced course.
Given the investment these providers make in creating top quality courses, it isn't surprising that content and certificates are often not truly "free". Often, certificates carry more weight if a class involved projects and quizzes to affirm that a student did in fact master the material and complete the coursework. This comes with some expense to the provider.
The good news? Once you've paid for the courses, the certificates are included in the price so there's no hidden fees. And once you've factored that in, this is often a cheaper way than many of the so-called "free" courses that put their certificates behind a paywall.
Skill Success (Great For Career Focused Skills)
Price: paid
Courses available: 2,500+
Certification: Free certificates included for all courses ✅
One of my favorite providers of online courses is Skill Success. Although they aren't free to start, they are very affordable and offer a 30-day money-back guarantee so you can pretty much try these courses risk-free.
They have a library of over 2,500 online video courses and new courses are added every week, so students are able to get the latest knowledge. Their courses are taught by industry practitioners and experts in their fields so you know you're learning from people that actually do it.
Their certificates are free with each course and can be added as a qualification to your LinkedIn profile, resume, or download and print them out.
Here are a few of their most popular courses to give you a flavor of their offerings:
Udemy (Great For Marketing/ Design)
Price: Free
Courses available: 582
Certification: Free certificates included for 582 courses ✅
You might be asking why Udemy is in this section versus up top as their known for free courses and certificates. Turns out that in March 2020 they changed their model and only offer certificates of completion on paid courses (though you will keep any certificates earned on free online courses before that).
While this provider predominantly provides courses for a fee, Udemy also provides roughly 500 courses at a time for free. This is typically done to get more users and reviews for new courses and the free titles change regularly so its worth checking back.
When you do pay for a course, users can also download and print a certificate of completion once done (it is sent via email).
Much like LinkedIn Learning, Udemy also vets their tutors to ensure that the best learning material is available for students.
Some of their most beloved course topics that have been taken by millions of students include:
Domestika (Great For Creative Community)
Price: Free + Paid
Courses available: 1000+
Certification: Free certificate included after completion ✅
Domestika is a new entrant to my top online courses from a free certificate list in 2021. They are one of the fastest-growing online platforms for creatives. And given that focus, their platform marries high-quality content at a low cost per course. So if you want a certificate in jewelry making, this platform is your best bet to find it.
To put that in perspective, many of their popular courses are available for less than $15. Domestika offers the chance to learn from global experts on topics like digital marketing, watercolors, photography, script-writing, music editing, sewing, animation, and the always-popular art of knitting.
And given their generous money-back guarantee policy, you can always ask for a refund on a course that proves to be underwhelming. Though my experience suggests that will be rare.
And now all courses from Domestika come with a personalized digital certificate included in the course price. Unlike other providers, these certificates contain a unique QR Code that ensures their authenticity and makes them sharable anywhere online.
Here are a few samples courses in English:
edX.org (Top University Grade Courses)
Price: Free + Paid
Courses available: 1,000+
Certification: Certificate at a price ($50-$300) ❌
If you are looking to learn from some of the most iconic institutions in the world such as Oxford, MIT, Harvard University, Berkeley University, University of Texas, and Standford University, then edX is your place for you!
You can see the full list of edX partner colleges and universities here.
All up, there are over 1,000+ free courses to choose from which range from computer science, languages, history, data science, business/ management, and more.
If you are looking to go a step further, edX also has MicroMasters, Master's Degree and Diplomas to choose from. Which do come at a price.
For their entry-level courses, they are completely free! The only downside is that students will have to pay for a certificate upon completion, which comes at a hefty price of around $50-$300 depending on the course.
As for the scope of courses that can be enrolled in, there really is no limit. Here are some courses that edX providers for free:
Shaw Academy (Great For Online Diplomas)
Price: 1-month free trial
Courses available: 50+
Certification: Certificates included at a price ❌
Up next on my guide of free online course providers with certificates is Shaw Academy.
What sets this particular provider apart from the rest is that their professional diplomas are internationally recognized and credit rated by the European Qualification Framework.
This means that for whatever Shaw Academy diploma course users enroll in, they'll receive an industry-recognized certificate which is valid in the US, UK, Australia, Canada and many other countries. Users also get to choose from a hard copy certificate or a digital copy.
As for the courses offered by Shaw Academy, the offering is small, but the courses are extremely valued packed with quizzes, videos, assignments, interactive lessons and more!
While Shaw Academy does offer a 1-month free trial, each course takes 4 months todo as they are broken into 4 x 1-month modules. So while the first month is free, students will have to pay ($49.99/mo) thereafter to gain the certification.
---
FAQ About Free Online Certifications
What is an Online Certificate Program?
There is no agreed-upon definition when it comes to online certifications. While sites will not use these terms, here's a simple framework to think about certificate programs in increasing order of value:
Certificate of participation: basically, you enrolled in the course. It shows interest in the subject but little else.
Certificate of completion: this says that you finished all the required modules and work within the course, but does not certify that you've learned the material.
Certificate of competency: not only have you finished the course, but you've done the required tests, quizzes, or assignments to demonstrate understanding of the topic.
Certificate of accreditation: Think of it as a verified certificate that was approved by a governing body for both the quality of the course and merit of the tests requires to show qualification. There are many roles that require an accredited certificate to legally perform the job.
Bachelor's or Master's Degree: while you might not consider college degrees a certificate, they're arguably the highest value and most widely recognized. They're also the hardest to get as they require more in-depth study and time.
Why Should I Get an Online Certificate?
I think there are 4 good reasons to get an online certificate
It is legally required to get the role you're targeting.
If you're looking to advance in your current roles, it can give you the skills and leverage you need. Statistics have shown that certificate holders earn up to a 25% salary boost after completion.
If you're chaning careers, it signals to the members of the industry you're targeting your interest and willingness to learn. In this case, make sure you know which are credentials are most valued. One often-overlooked way this signaling can occur is by posting the certificate to your LinkedIn profile. This can be the difference-maker to rank higher on recruiter searches.
You feel a sense of accomplishment by having your hard work acknowledged. You know yourself better than anyone, so if receiving a certificate at the end of a course is motivating to you, that is good enough for us.
Are Free Certificates Good To Include On a Resume?
Upon doing research for this guide, one question I saw a lot of was "should I include certificates from online course providers on my resume?".
While there is no definite right or wrong answer to this, it all depends on your skill level and the job you are applying for.
As an example, lets say you are applying for a data entry job. In this instance, it would be great to include any courses, whether free or paid as you are showing the eagerness and initiate to learn more about the topic.
In my opinion, this can only be seen as positive as you are showing to the employer that you are going above and beyond.
For another example, if you are applying for a job where a specific degree is required, it would not be worth including a free certificate.
What About Adding Free Certificates To My LinkedIn Profile?
This feels more clear-cut to me, especially when you're using online providers who make it easy to integrate, like LinkedIn Learning itself. Of course, you can add any certifications manually as well.
LinkedIn provides a section for including skills as well as certificates so the expectation from users is there. It is also different than a resume in that you have unlimited space.
Lastly, the keywords from these certificates can only help recruiters and potential employers find you within LinkedIn as well as Google. It's a legitimate way to get noticed higher up in the stack and get credit for your headwork.
Are Free Online Course Certificates Accredited?
Yes and no. In short, it all depends on who is issuing the certificate and whether or not they pass on any accreditation.
I find that providers related to universities such as edX and Coursera do provide accreditation for their more advanced (but typically paid) programs. There are also some more niche-specific courses from providers like Microsoft and Google for roles relating to their platforms.
But in general, when accreditation is usually required when the credential is required for employment. And given that, it's usually paid not free. Which honestly makes sense given the costs are much higher.
What Free Online Certifications are in Highest Demand?
This can obviously shift over time, but currently, these are the top Google searches that include the term free online courses with certificates – we've included a link to our top course provider for each to help you get started:
Conclusion
Hopefully, my guide on the best free online courses with certificates has been helpful for you. If you have found another provider that you think I have missed, please let me know as I plan on updating this article in the future.
In fact, we've already started digging into IdeoU (design), Outlier.org (college basics), Brilliant.org (math, science, and coding) and Emeritus (top business schools) to see if they should be added or take a spot from anyone on this list.
Thanks for reading!